Count on Jacksonville criminal defense lawyer, Robert L. Corse your local Florida DUI defense lawyer, to represent you in a criminal defense or civil case with confidence, respect, and over 30 years of legal experience.
Robert L. Corse is an attorney that has been practicing law in the Jacksonville area for over 30 years as a litigator primarily in the areas of criminal defense and personal injury.
Whether you have been charged with a crime, injured in an accident, wrongfully terminated from your employment, or you have been the target of abusive debt collection practices, my office is happy to help you with your case.
Legal Services in the Areas of:
Jacksonville
St. Augustine
Orange Park
Green Cove Springs
Fernandina Beach
Duval County
Clay County
St. Johns County
Nassau County
Baker County
Call us today for a FREE CONSULTATION for your situation or other legal issue at 904-634-1701.
I offer reasonable fees and payment plans are available.
Client Communication Is Our #1 Priority – My office will return your call in a timely manner and we will be sure that all of your questions and concerns are addressed.
To learn more, contact Robert Corse Law using the telephone number above.
---
More information: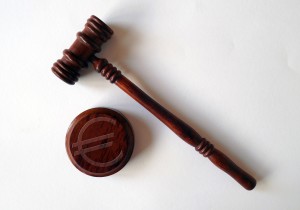 When you are arrested, you have legal rights that must be protected. An experienced criminal defense attorney Jacksonville Fl can help to ensure that the State respects your rights and meets its burden of proof. I will provide you with a vigorous criminal defense, including investigating any suppression issues resulting from an illegal stop or search, and filing motions to dismiss for various evidentiary defects or procedural issues.
I investigate the facts and evidence of the case, file motions to reduce bonds, engage in plea negotiations, and prepare the client for trial. If needed, representation on appeal is also offered.
My office represents persons on both misdemeanor and felony charges, including theft, drug possession, driving under the influence, battery, assault, robbery, and more. I also represent clients for civil and criminal traffic infractions, including suspended license cases.
Remember – When you are charged with a crime, it is your Constitutional right to remain silent! Call my office before making any statements about your case or meeting with any law enforcement personnel.
Call us today for a FREE CONSULTATION for your criminal defense or other legal issue at 904-634-1701.
Disclaimer: The information contained herein is provided for general informational purposes only and is not intended to convey a legal opinion nor legal advice for any particular case or situation. Do not rely on the information contained in this website as independent legal advice.
Since every individual's factual situation is different, independent legal advice regarding specific situations from a licensed attorney is advisable. Robert L. Corse, Attorney at Law, is licensed to practice law in Florida, therefore information contained in this site may not be accurate for persons located outside of Florida. Nothing in this website shall create an attorney-client relationship. Nothing in this website shall be construed to be a guarantee or prediction of result. If you wish to retain Robert L. Corse as your attorney, please call our office to schedule a consultation – there is no attorney-client relationship until a retainer agreement is signed.